Dysport Wrinkle Treatment

Frown lines can make you look tired, angry and older than you feel. Dysport is here to get rid of those feelings. Even though it is only FDA approved for frown lines, it is often used for treating crows' feet and other wrinkles on the face. It works much like Botox but some people find it more comfortable and effective. When 130,000 patients took the Dysport challenge, 97% of users said they would use it again. It has a long record of safety, having been approved in 2009, and is now used in over 50 countries worldwide. So, you can be confident of its safety and effectiveness.
HOW IT WORKS
The lines and wrinkles that appear on your face result from muscle movement and the passage of time. When you smile or laugh folds transiently appear in your skin. Similarly, if you're angry or annoyed you knit your brows together. Underneath your skin your facial muscles contract, causing the overlying skin to pleat or fold. After repeating these movements innumerable times over the years these lines become imprinted in your skin and wrinkles are formed. For women, whose faces tend to be more animated than men's, and whose skin is typically more delicate, these lines may appear exaggerated and more permanent.
Dysport is derived from a naturally occurring substance. It works by temporarily relaxing the muscles involved in the development of these wrinkles. In this manner it smooths the skin and gives a more youthful appearance.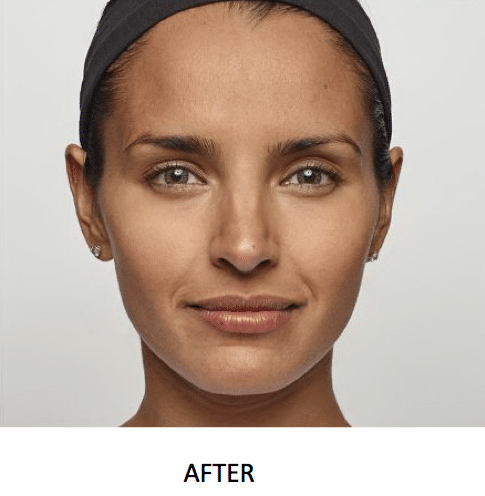 * results may vary
FAQs
Is Dysport safe?
Dysport has been FDA approved since 2009. Since then it has been used on millions of patients throughout the world. In a clinical trial of 398 patients treated with Dysport no serious side effects were seen. The most common problems were headache and nasopharyngitis (runny nose, sore throat). Occasional drooping of the eyelids was seen. All of these problems resolved without long term effects. The prescribing information warns of distant effects of Dysport with weakness in various muscle groups throughout the body. The risk of this problem is very, very low and we have never seen it at Vivesse. The chance of side effects is minimized when an experienced medical professional administers the treatment. At Vivesse we only use board certified injectors who have had extensive training in Dysport administration.
When will I see results?
You probably won't see results immediately after treatment. More than half of patients will see improvement after 2 to 3 days. This is somewhat quicker than the onset of action of Botox. The maximum effect is visible at 30 days.
How long does Dysport last?
The duration of Dysport effect varies from patient. You can feel reasonably certain that you will have full effect for 3 months. Only about a quarter of patients still have effects at 4 months. As it wears off you will see a gradual return of wrinkles. Follow-up treatments will be required to maintain its effects.
How many injections will I receive?
The number of injections varies from patient to patient and will be determined by our medical professionals at Vivesse. In general, your specialist will administer 5 injections into muscles in your forehead.
Should I choose Botox or Dysport?
The two treatments are very similar – sort of like Coke and Pepsi. In many ways, it's a matter of preference with some people feeling Botox works better for them and others feeling that Dysport has the advantage. The onset of action of Dysport is a little quicker than Botox and Dysport is slightly less expensive for treating the same area (and we do emphasize the word slightly). They each last about the same amount of time.
How can I save money on Dysport?
If you enroll in the Galderma Aspire program you will earn points any time you are treated with Dysport or any Galderma product. You can redeem these points for savings on additional treatments with Dysport or certain other medical cosmetic products including Restylane, Lyft, Silk and Sculptra.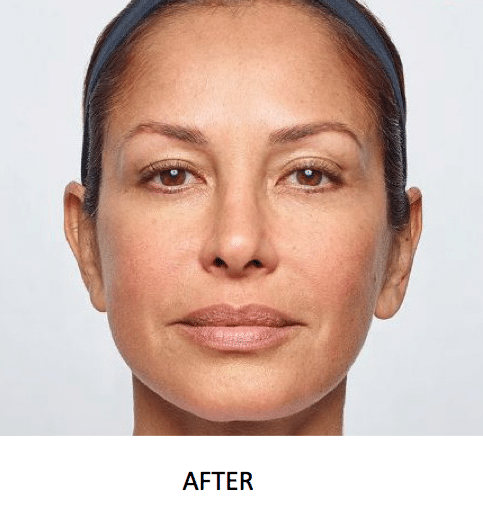 * results may vary
Meet with one of our board certified injectors.
BOOK MY FREE CONSULT