Facial Treatments at Vivesse Med Spa
Radiant skin starts with combining the most advanced facial procedures with an effective at-home regimen. Facials at Vivesse are not just relaxing interludes. Vivesse Med Spa offers cutting-edge skin care technology to deliver long-term skin health. Our facial treatments focus on restoring healthy skin using scientifically proven, award-winning advanced formulas. Each facial treatment may be customized to address your specific skin care needs.
The facial treatment is a multi-step process that is one of the best ways to take care of your skin. A facial cleanses, exfoliates and nourishes the skin, promoting a clear, well-hydrated complexion, and makes your skin look younger. For best results you should come in for facial treatments every one to two months to maintain beautiful skin. All our facial treatments include:
Skin consultation with our licensed medical aesthetician – At this time you will review the issues that concern you and those that the aesthetician identifies.
Cleansing of the skin
Extractions of blackheads and whiteheads if needed.
Application of toner, serums and moisturizers.
As part of the process our licensed medical aesthetician will help you formulate a skin care regimen using our physician grade skin care products. By following this regimen you will maintain the youthful effects of your regular schedule of facial treatments.
In addition to the steps above you will receive medical treatments depending on which therapy is most suited for you.
MEDICAL FACIAL
A combined-modality skin treatment that uses both SilkPeel Dermalinfusion (an advanced form of microdermabrasion) and a chemical peel. A non-invasive, highly potent skin treatment providing an immediate smoothing effect on the skin's surface. These added treatments provide gentle but thorough exfoliation to remove the layers of dead skin. It will give your face a radiant look. The Medical Facial usually takes 40 minutes.
ADVANCED MEDICAL FACIAL
A restorative facial that utilizes four different treatment modalities to address the visible signs of aging. This procedure employs the SilkPeel Dermalinfusion, an intense resurfacing peel, a bio-cellulose masque, and cool stone therapy to restore the skin to a smoother, more radiant appearance. A results-driven treatment that produces maximum results with no downtime. This complete package dramatically refreshes the skin and gives a warm, healthy glow. The Advanced Medical Facial usually takes an hour.
COLLAGEN INDUCTION THERAPY WITH MICRONEEDLING
A rejuvenating facial treatment using Environ's "micro-needling" technology to induce collagen production and vitamin penetration. The results are firmer, healthier, more radiant skin. Clients are sent home with their own cosmetic needling device to enhance the skin's receptiveness to skin care products.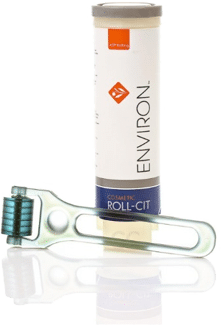 Meet with our highly skilled Paramedical Aesthetician.
BOOK MY FREE CONSULT