Sometimes, no matter how intense your workout or how much you restrict your diet, you can't seem to ditch stubborn fat. We all have certain trouble areas where flab builds up and doesn't shed, despite our best efforts. Wouldn't it be great if you could reduce those problem areas without the traditional methods like diet and exercise? Lose inches off your belly, love handles, thighs or bra fat with UltraShape.
HOW IT WORKS
Click to measure your BMI – less than 30 is ideal for Ultrashape.
Benefits:
Average reduction of 1.5 inches off the waist
Up to 3 inches of slimming can be seen after three treatments
Fat reduction can be enhanced by combining UltraShape with Juvashape skin tightening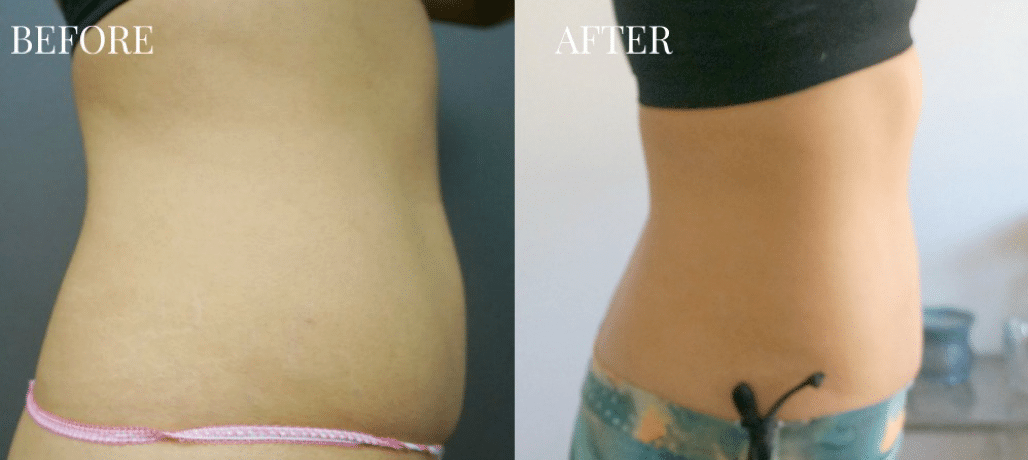 * results may vary
FAQs
Is UltraShape safe?
It certainly is. Look at this information.
FDA approved
Clinically demonstrated in multicenter clinical trials
10 peer-reviewed published articles and book chapters
Over 300,000 treatments have been performed worldwide
Are UltraShape treatments painful?
UltraShape does not cause the pain that is seen in some patients after Coolsculpting. Most patients report a comfortable experience, and side effects are extremely rare. There are no post treatment lumps, bumps, soreness or numbness. UltraShape is also a no-downtime treatment, so you can resume your normal activities right away.
How many treatments will I need?
We recommend three treatments spaced two weeks apart. Spacing treatments gives your body time to clear the destroyed fat cells from your system.
How long do the results last?
Because fat cells are destroyed you will see a long-lasting effect without maintenance treatment later on. Though, of course UltraShape can't prevent later accumulation of fat if you don't watch what you eat and don't exercise.
Is UltraShape right for me?
The UltraShape treatment has been designed to help average to moderately overweight men and women achieve an improved body shape and contour. UltraShape offers an effective non-surgical alternative to patients seeking a significant reduction of localized fat deposits without surgery or liposuction. A BMI of 30 or less is ideal. You can use the BMI calculator on this page to tell if you are an appropriate candidate.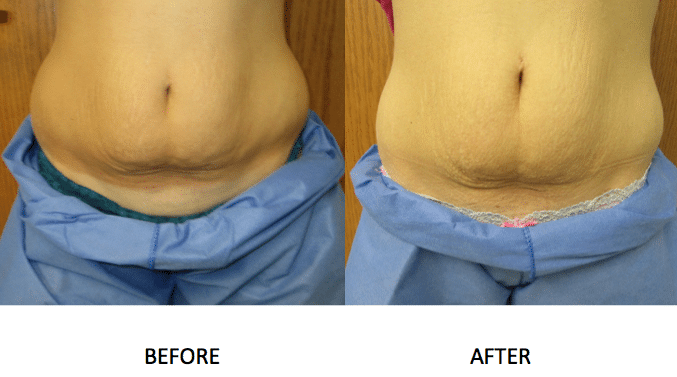 * results may vary
Schedule your own fat reduction now.
BOOK MY FREE CONSULT