Brow Lamination in Broomfield, CT
Eyebrow Lamination
Brow lamination lifts the brow to accentuate the natural fluffiness of the eyebrow. The lamination will smooth the unruly hairs while also lifting the hair in a more vertical direction. Brow Lamination is a custom formulated, 3-step lamination system. It will help your brows stay in place and on point throughout the day. Get a polished look that will help improve the shape of your brows for up to 8 weeks.
The brow lamination process takes up to 35-45 minutes at our Med Spa in Broomfield.
Call us at 860.761.6666 to start your eyebrow transformation!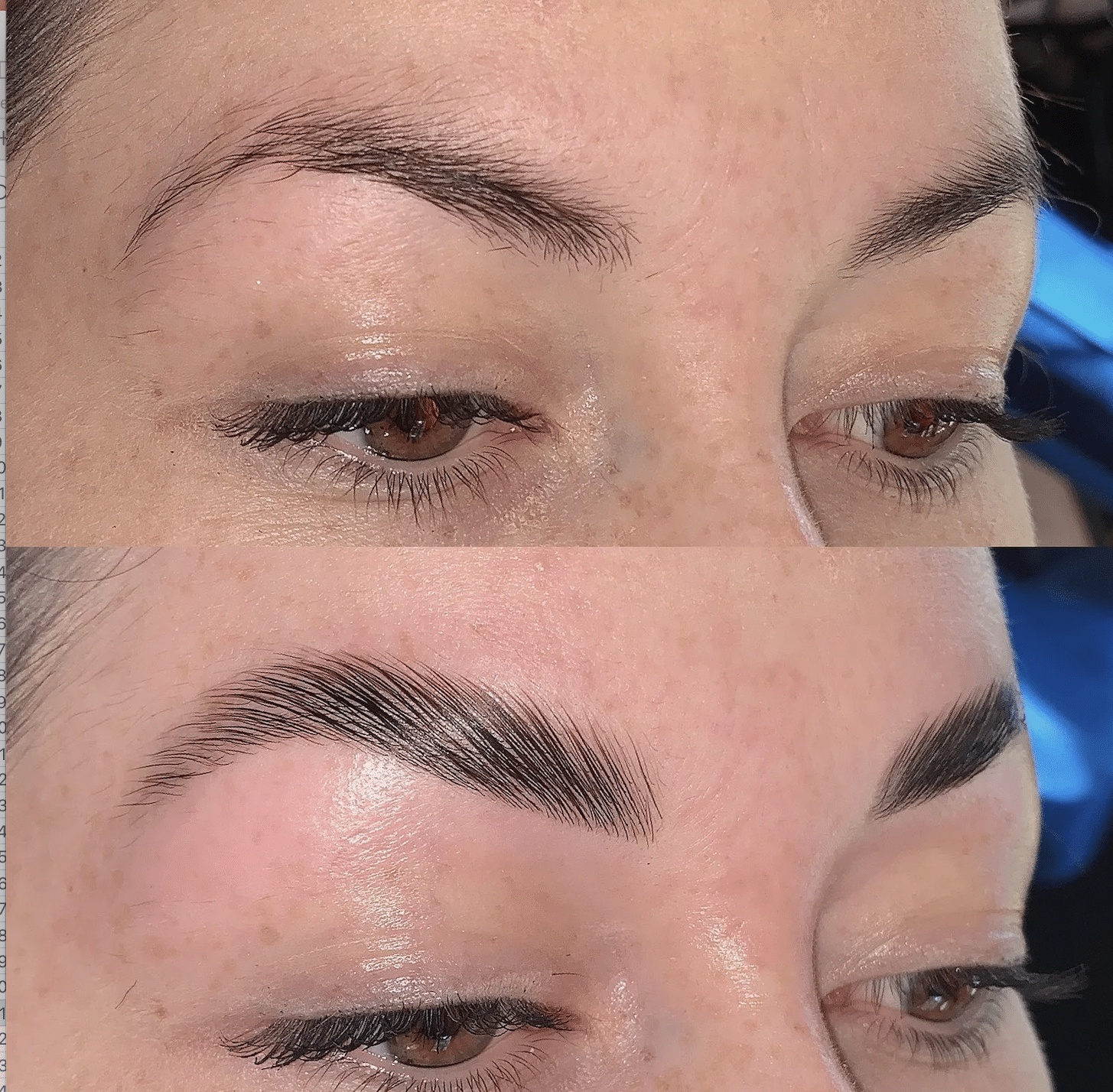 What is Brow Lamination Treatment?
One of the latest brow trends is a treatment that involves giving brows new shape by setting the hairs in place – think of it as a perm for your eyebrows. The result can be tailored for you! if you want thick, fluffy brows it's perfect, and likewise if you have wild, unruly brows, you can have them set into a more defined shape. If you want to correct your shape, lift your brow hairs, and cut down on your daily brow maintenance routine, then brow lamination is the treatment for you. This brow lamination treatment can last up to 6 – 8 weeks with proper aftercare.
Brow Lamination is also a good alternative to microblading because it works with your existing hair, giving you your ideal brow look without the use of needles, ink insertion into the body, and pain.
How Long Does A Brow Lamination Last?
With proper aftercare brow lamination can last 6 to 8 weeks. Using castor oil or other nourishing serums to keep your brows moisturized is vital in order to maintain your treatment.
Brow Lamination Aftercare:
No water, steam or make up on brows for up to 48 hrs.
It's important to brush and moisturize your brows twice a day to help your brows stay healthy and elongate the treatment.
Make sure to not sleep on your brows for the first 48 hrs to ensure your brows are set in place properly.