Profound Skin Tightening in Hartford

"I'm the worst."  …How many times have you said that to yourself?
Probably every day if you suffer from sagging skin. And we bet you thought there was nothing you could do about it.
Well, meet your new buddy – Profound: An advanced new technology that can treat sagging, droopy skin.
HOW IT WORKS
The first device to create all three skin essentials: Collagen, Elastin, and Hyaluronic Acid.
Profound RF is a minimally invasive skin tightening treatment designed to help people who have sagging skin and loss of volume around the mouth, cheeks, and neck. A handheld device with tiny needles is placed on your skin, using radio frequency technology. Heat is released at a precise temperature and depth. That method lifts and tightens your skin dramatically.

PROFOUND SKIN TREATMENT FAQs
How does Profound work for sagging skin?
Sagging skin Profound works by inserting tiny micro needles into your skin. These heat up for 4 seconds at a time. This heat causes minor localized damage to the skin. When it heals, it remodels the skin, laying down new collagen, elastin, and hyaluronic acid. These are the building blocks of healthy, youthful, buoyant skin. This remodeling lifts that sagging skin and gives you a more youthful look.
Is it Profound effective?
Profound RF has been shown to be 100% effective in treating sagging skin. It has a 91% rating on RealSelf.com
Ds Skin tightening treatments hurt?
The treatment does involve insertion of microneedles into your skin. We give abundant skin anesthesia, and it is quite comfortable, but it's not painless.
How long is a Profound skin treatment?
The typical treatment takes about sixty minutes.
Is there any downtime?
There may be some minor bruising after the skin tightening treatment. You will have swelling. We tell patients that they can resume normal activities in two to three days if the treated area is not visible. If the area is visible, then swelling and some bruising will be visible. In this case the downtime is about four days.
Is Profound for me?
If you have sagging skin, you should decide between VShape and Profound. VShape is totally non-invasive, requires four treatments and gives moderately good results. There is no downtime. Profound gives dramatic results with just one treatment. It is minimally invasive – it involves insertion of micro needles. You will have some downtime.
How much does Profound Cost?
Please reach out to us for full pricing information and cost differences between VShape and Profound. You can also visit our payment options page for further info.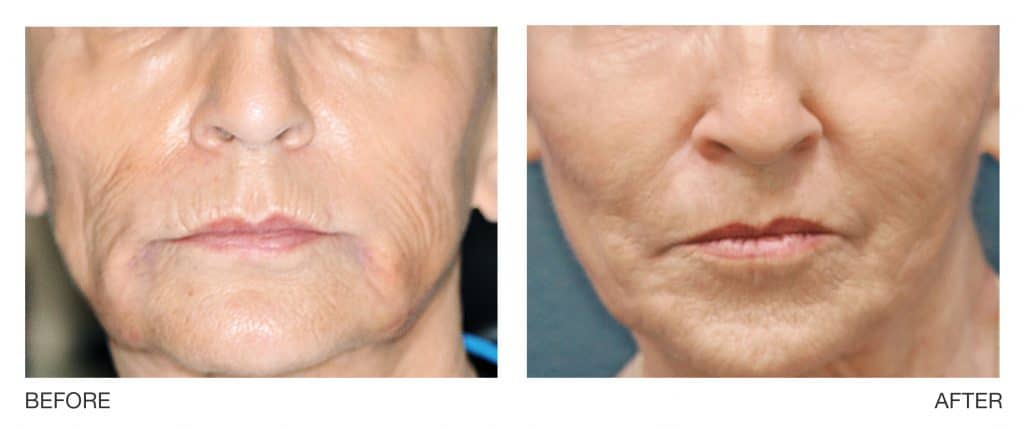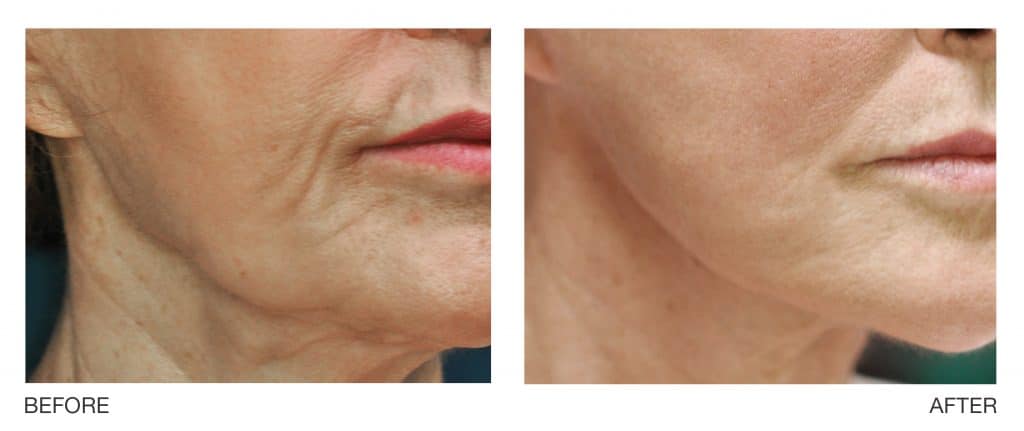 [mld_consult_button]
About Vivesse Med Spa
Vivesse is a medical spa in Bloomfield, Connecticut dedicated to bringing the most up-to-date cosmetic medical spa treatments to the Hartford area including the communities of Avon, West Hartford, Simsbury, South Windsor, Hartford & Manchester. We offer cosmetic treatments such as laser hair removal, IPL photorejuvenation and laser resurfacing. We specialize in dermal filler treatments including Botox and Juvederm. We also offer fat reduction treatments such as Kybella, HCG weight loss and skin tightening treatments. Vivesse is led by Dr. Lori Greenwald, who is recognized as one of the best surgeons in the country by both Money Magazine and the Consumer's Research Council of America and is recognized as an Alma Laser Luminary for laser therapy.