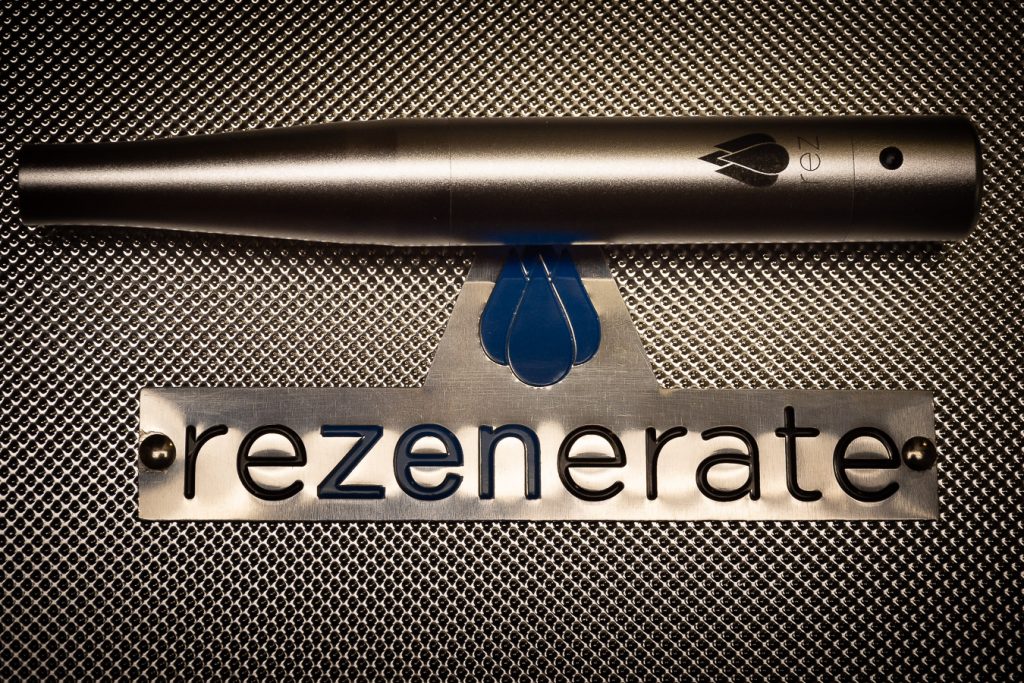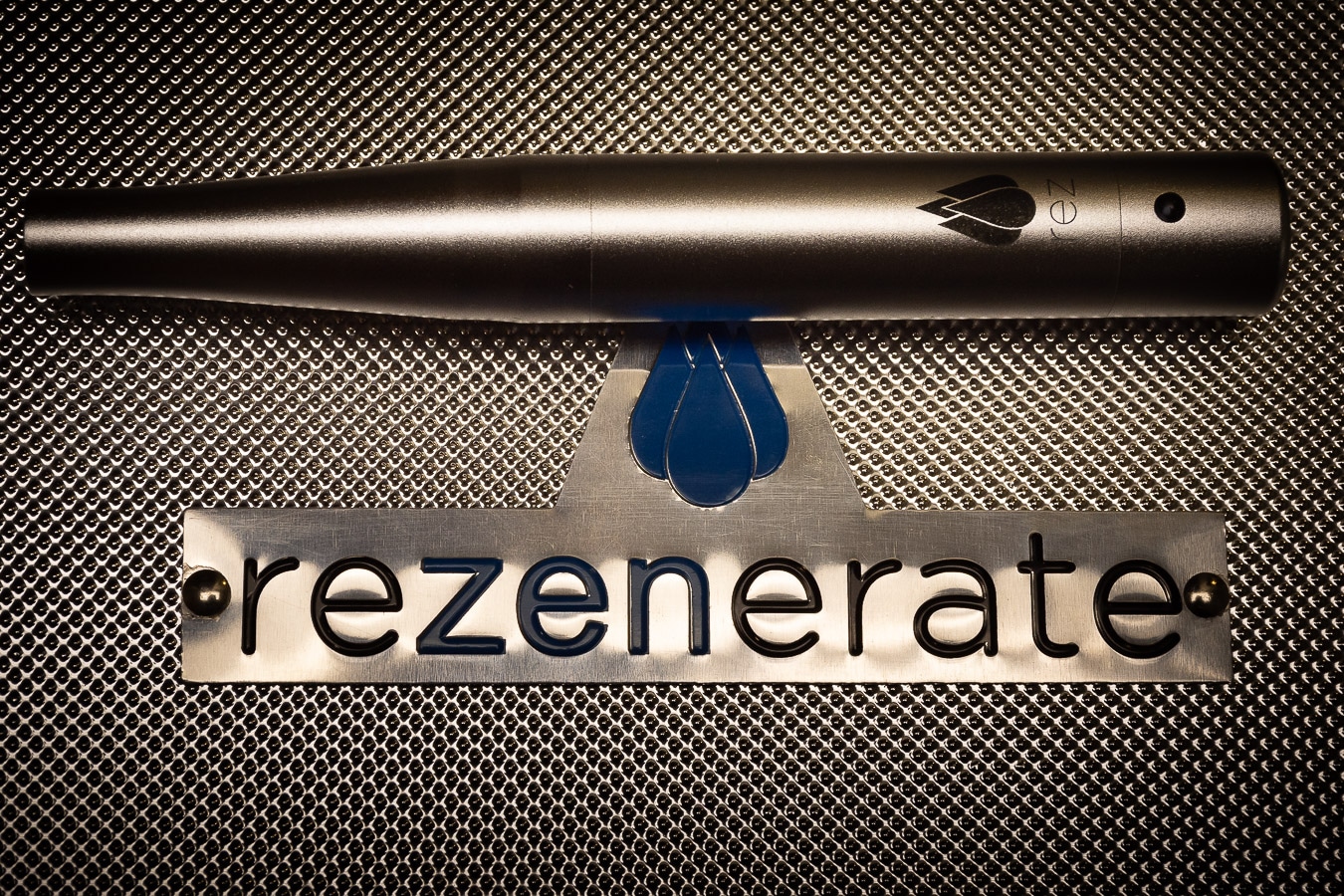 Rezenerate is the perfect add-on technology to a medical facial.
What does it do?  If you put your hand against the Rezenerate wand when it's in action, all that you'll feel is a vibration.  It's hard to believe that it's doing anything.  But, if you go on the Rezenerate website, you will see a demonstration with a water balloon.  They fill up the balloon with water.  Then they apply the Rezenerate wand to the balloon.  Immediately, the balloon begins to drip a small amount of water
This demonstration is a good dramatization of the Rezenerate effect.  Using exclusive nanotechnology (though, I'm not sure what that means), Rezenerate produces nearly microscopic openings in the most superficial layer of your skin.
These openings are not enough to cause damage, injury, and regrowth, as you see in Microneedling.  However, these little openings are big enough to allow deeper penetration of products applied to your skin.
For this reason, Rezenerate is an ideal accompaniment to a Facial.  It is very gentle but effective for enhancing the facial.  It does not cause redness, swelling, microbleeding or peeling.  It just improves the penetration of products into the skin, improving the effectiveness of the products applied during the facial.  GlyMed, our preferred skincare line of products, approves Rezenerate to help with penetration of their products into the skin.
Rezenerate's indications:
Fine lines and other signs of aging
Blemishes or other skin imperfections
Malnourished skin
Sunspots and age spots
Oily or overly dry skin
Uneven skin tone and texture
A Rezenerate Nanofacial is right for you if:
You are not a candidate for more invasive procedures (because of skin tone)
You are concerned about painful treatments/numbing injections
You want quick results with little downtime. It will enhance your facial without causing redness, swelling, microbleeding, or peeling.  It's perfect if you're going out that night and want your skin to look refreshed.
You want to maintain healthy, vibrant skin
If this kind of gentle but effective treatment appeals to you, ask your aesthetician about the Rezenerate Nanofacial.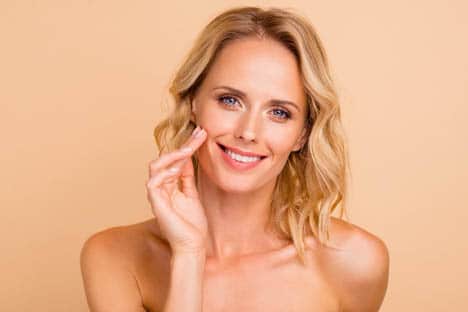 About Vivesse Med Spa
Vivesse is a medical spa in Bloomfield, Connecticut dedicated to bringing the most up-to-date cosmetic medical spa treatments to the Hartford area including the communities of Avon, West Hartford, Simsbury, South Windsor, Hartford & Manchester. We offer laser hair removal as well as skin care treatments by licensed estheticians including Hydrafacials, Microdermabrasion, Chemical Peels, and Medical Facials. Vivesse is led by Dr. Lori Greenwald, who is recognized as one of the best surgeons in the country by both Money Magazine and the Consumer's Research Council of America and is recognized as an Alma Laser Luminary for laser therapy.