Vivesse Med Spa continuously strives for excellence in skin care. We carry only scientifically proven, medically formulated skin care products that produce radiantly beautiful skin. Each product is selected to address your specific skin care concerns, restoring a healthier and more youthful appearance. The determination of the right skin care regime is both science and art. That is why we carry a wide array of products. That is also why you need to meet with our paramedical aesthetician to determine the right personalized regime for your needs.

Healthier looking skin that glows with radiance is attainable by using vitamin-based skin care. Dr. Des Fernandes is a world renowned plastic and reconstructive surgeon who formulated Environ based upon the philosophy that vitamin A is the cornerstone for beautiful, healthy skin. By feeding the skin with adequate amounts of vitamins, radiance and youthfulness can be restored. Environ creates scientifically researched products that will dramatically transform your skin. Environ's vitamin ranges have been awarded the Swiss Vitamin Institute logo, which verifies that the products tested contain the vitamin strength declared. Environ brings your skin back to beautiful.
Skinceuticals is an advanced skin care line rooted in science. Each product is formulated with scientifically proven ingredients that correct and restore skin to a more youthful state. Skinceuticals philosophy is based upon antioxidants and their importance in regenerating the skin. The skin ages because of the damage done by free radicals on our cells. Skin cells can be repaired and future damage prevented by replenishing the skin with optimal amounts of antioxidants, thus slowing the aging process and promoting healthy skin. Regenerative skin care with dramatic results.

SkinMedica uses science and cutting-edge technology to create superior skin care. SkinMedica pioneered the development of growth factors to regenerate aging skin; growth factors are your definitive age-defying solution. Apart from growth factors, SkinMedica has invested a large amount of research into different forms of hyaluronic acid and their ability to diminish the appearance of wrinkles: skin that is filled with water is younger and healthier looking. SkinMedica is in the vanguard of transformative skin care and continues to research the most advanced anti-aging skin care ingredients.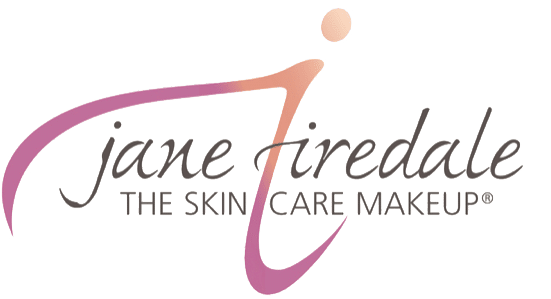 We are very excited to offer you a truly restorative skin care makeup. Jane Iredale is an anti-inflammatory makeup line that is hypoallergenic and dermatologist tested. Jane's luxurious foundations and powders are rich in antioxidants and provide broad spectrum coverage: water-resistant to 40 minutes. All natural, cruelty-free mineral foundation that is healthy and nourishing for your skin. An intelligent investment in makeup that leaves your skin smoother and younger-looking.
Meet with our Paramedical Aesthetician to get a personalized skin care program.
BOOK MY FREE CONSULT