Dark Circles Under Eyes Treatment in Hartford

Wow, is that unattractive – dark circles under your eyes.  People are always asking you did you sleep enough?  Are you worried?  It's enough to make you want to pull your hair out!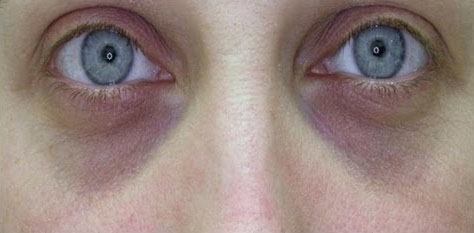 What Causes Dark Circles?
Dark circles under your eyes are usually caused by skin around the eyes getting thinner as you age. The blood beneath the thin skin becomes more visible. To add fuel to the fire, in many cases pooling occurs when the blood vessels around your eyes constrict due to inflammation. Darkness is most noticeable in the morning because you've spent the last 8 hours laying down, without the help of gravity to get that blood moving.
In some cases, under eye skin darkness might appear brown or reddish. This is generally not caused by blood pooling, but rather by hyperpigmentation around the eyes, and is most commonly happening to those with darker skin.
And, sometimes dark circles are caused by loss of volume under the eye.  This leads to shadowing in this area which appears as dark circles.
Treatments for Dark Circles Under Eyes
Medical Facial. We will evaluate your condition and will offer you a custom-tailored facial for your specific case of dark circles. We will use medical grade skin care products to permeate deeply into the skin, regenerate and thicken it, thus naturally concealing those unsightly dark blood vessels.
Fillers. The main filler ingredient is hyaluronic acid. It will give the skin around your eyes more volume and will recover the natural look. Oh, and it will work immediately.
PRP A small amount of blood is taken from you and then placed in a centrifuge. By doing this we separate out a portion of blood called Platelet Rich Plasma (PRP). The plasma is then applied to your skin, releasing at least six regeneration promoting growth factors. These growth factors stimulate stem cells in your skin, generating new collagen, blood vessels and elastin, and concealing those dark areas under your eyes.
As you can see, the choice of dark circle treatment depends on your specific situation.  The aesthetic practitioners at Vivesse Med Spa know which treatment is best for you.  If you are a man or a woman who wants to get rid of those raccoon eyes, make an appointment for a consultation at (860) 761-6666.