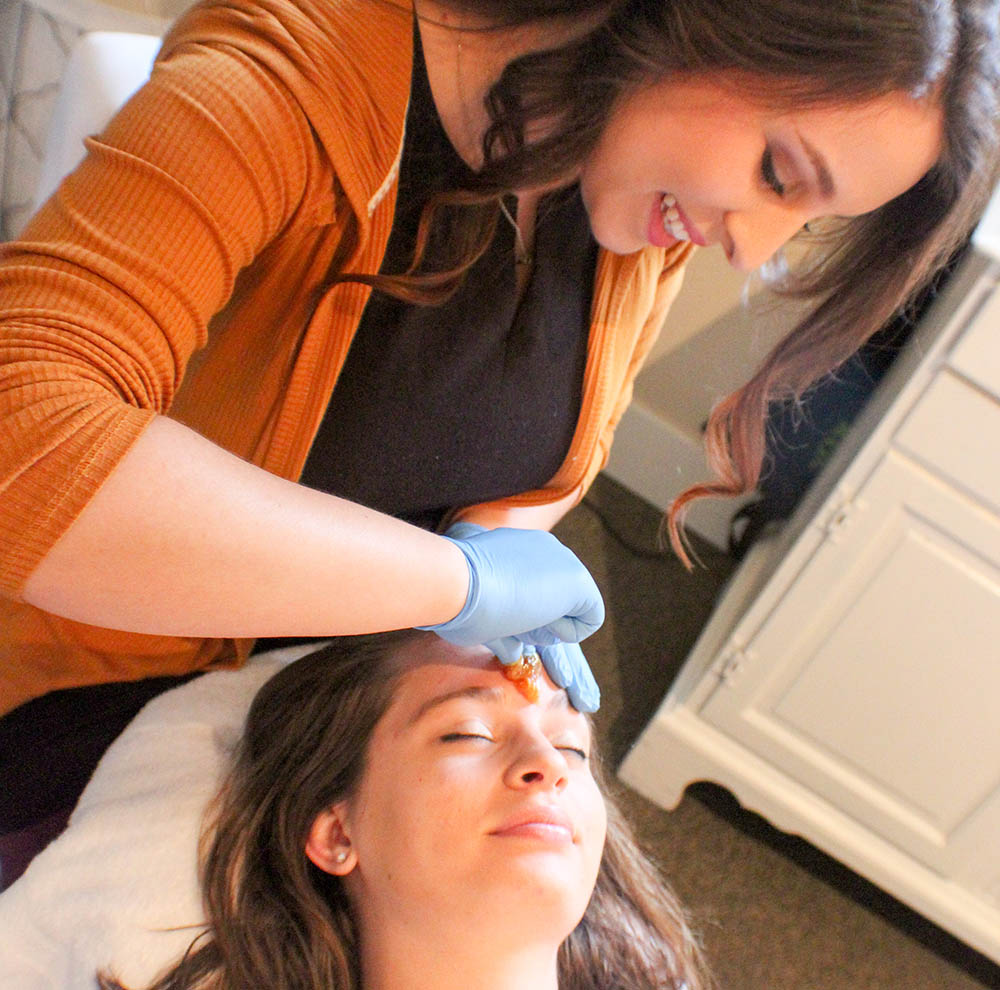 Body and Facial Waxing Services
At Vivesse Med Spa in Broofield we are a a full-service hair removal salon offering body and facial waxing and also laser hair removal services. Get ready to look your very best with the smoothest skin possible. Whether you are preparing for bikini weather or just want to look and feel better, our waxing services are here for you!
What Should I Do To Prepare For My Wax?
The most important thing to do first is let the hair grow out for approximately 2 weeks prior to waxing. For our clients we recommend the hair should be ½ in length for the first time (about the length of long grain rice), and ¼ in in length for repeat and maintenance waxing clients.
Please arrive to your waxing appointment with clean skin, free of any lotion or moisturizer, and wearing loose fitted clothing
Avoid caffeine and pain medications prior to your facial or body waxing service
DO NOT exfoliate the skin for 24-48 hours prior to your waxing service
For facial waxing; omit any glycolic, lactic, salicylic acid, benzoyl peroxide, or retinols to the skin for 3-7 days prior to your waxing appointment.
Please disclose all skincare products to your aesthetician prior to your wax.
Come on in for waxing at our Med Spa in Broomfield, CT
Call us at 860.761.6666 to start your skins transformation!
most asked questions and benefits
How Often Should I Be Waxing?

For most services, we typically recommend getting waxed every 4-6 weeks. Everyone has different hair growth cycles, so in some instances, depending on client's needs, waxing can be done as soon as every 2-3 weeks. Your aesthetician can guide you on the best maintenance timeframe to best fit your goals.
Waxing Aftercare

Aftercare is very important in obtaining optimal results to your waxing goals. Proper aftercare includes exfoliating and moisturizing on a regular basis, which keeps your skin smooth, helps prevent ingrown hairs, and makes future wax appointments faster reduces discomfort. Consult with your aesthetician about proper homecare.
First 24-48 hours after waxing

NO working out or excessive sweating
Avoid excess heat (shower, bath, sauna, tanning)
NO lotions, exfoliants, or scrubs
Avoid swimming in chlorine and oceans
Avoid being intimate
Beyond 48 hours after waxing

Moisturize daily
Exfoliate 3-5x a week
Use an ingrown treatment if necessary
Book an appointment for waxing treatment. We will schedule your consultation.