Since the days of the Pharaohs, women have known that abrading the skin is one of the secrets to a beautiful vibrant look. The day-to-day cycle of skin growth leaves you with a layer of dead skin cells. This layer blocks the natural rosy hue imparted to the skin from the blood vessels streaming beneath. This layer of dead cells becomes thicker the older we grow, making skin look dull and flat. Removing this layer of dead cells restores the appearance of youthful skin.
HydraFacial is a great 30-minute treatment to exfoliate this layer of dead cells while it cleanses and hydrates your skin. This treatment is suitable for all skin tones and requires no downtime. The procedure is excellent for restoring youthful-appearing skin for anyone. It also helps treat various specific skin conditions, including acne, dryness, and wrinkles.
This non-invasive procedure is similar to a regular facial, but it can provide you with more dramatic results. We perform it with a mechanized wand that cleans and exfoliates while delivering serums customized to your skin type.
The HydraFacial helps to improve overall skin texture, tone, and appearance. This effect is thanks to the deep exfoliation that cleanses your pores, removes debris, and allows better penetration of serum administered during the treatment.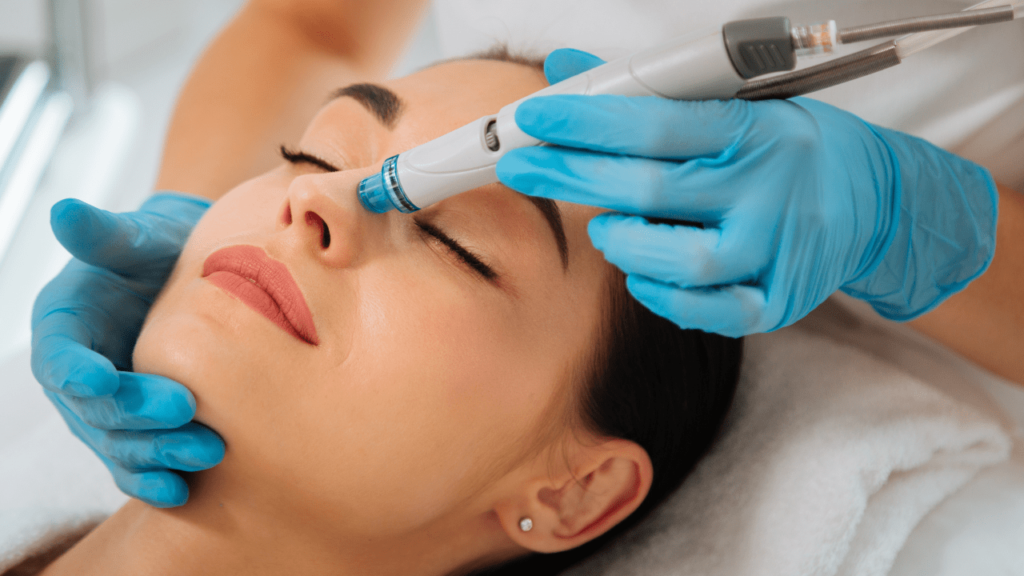 HydraFacial helps with the following skin concerns:
Acne: The deep exfoliation from the HydraFacial helps to remove pore-clogging skin cells.
Blackheads: The wand used during the HydraFacial can extract your blackheads.
Antiaging: The serum used rejuvenates your skin.
The procedure includes three steps:
Your provider uses a vortex-like wand against your skin to help clear away dirt and oil from deep in your pores.
Your provider uses a vacuum-like attachment on the wand to help extract debris from your pores.
Your provider uses a pen-like attachment to apply a moisturizing serum with antioxidants.
Most people see instant results with HydraFacial.  People with an active rash, sunburn, or rosacea should skip this treatment until their skin has cleared.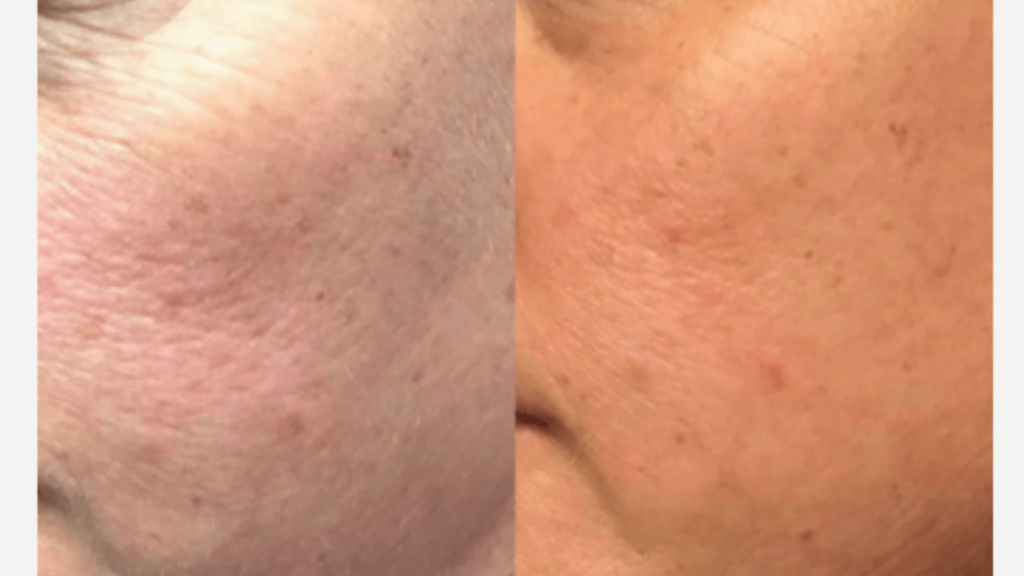 RealSelf.com is a website that rates various med spa treatments. 99% of the patients on RealSelf.com claimed the procedure was worth it and noticed that they had a brighter complexion immediately after their treatment. This makes it one of the highest-rated med spa procedures.
If you're ready to step up your beauty regimen, call 860.761.6666 to book a HydraFacial with our wonderful aesthetician Karolina.
Vivesse is a medical spa in Bloomfield, Connecticut dedicated to bringing the most up-to-date cosmetic medical spa treatments to the Hartford area including the communities of Avon, West Hartford, Simsbury, South Windsor, Hartford & Manchester. We provide everything from Botox and Juvederm to Hydrafacials and laser skin resurfacing and skin tightening. Vivesse is led by Dr. Lori Greenwald, who is recognized as one of the best surgeons in the country by both Money Magazine and the Consumer's Research Council of America and is recognized as an Alma Laser Luminary for laser therapy.