Does Collagen Induced Therapy really remove wrinkles?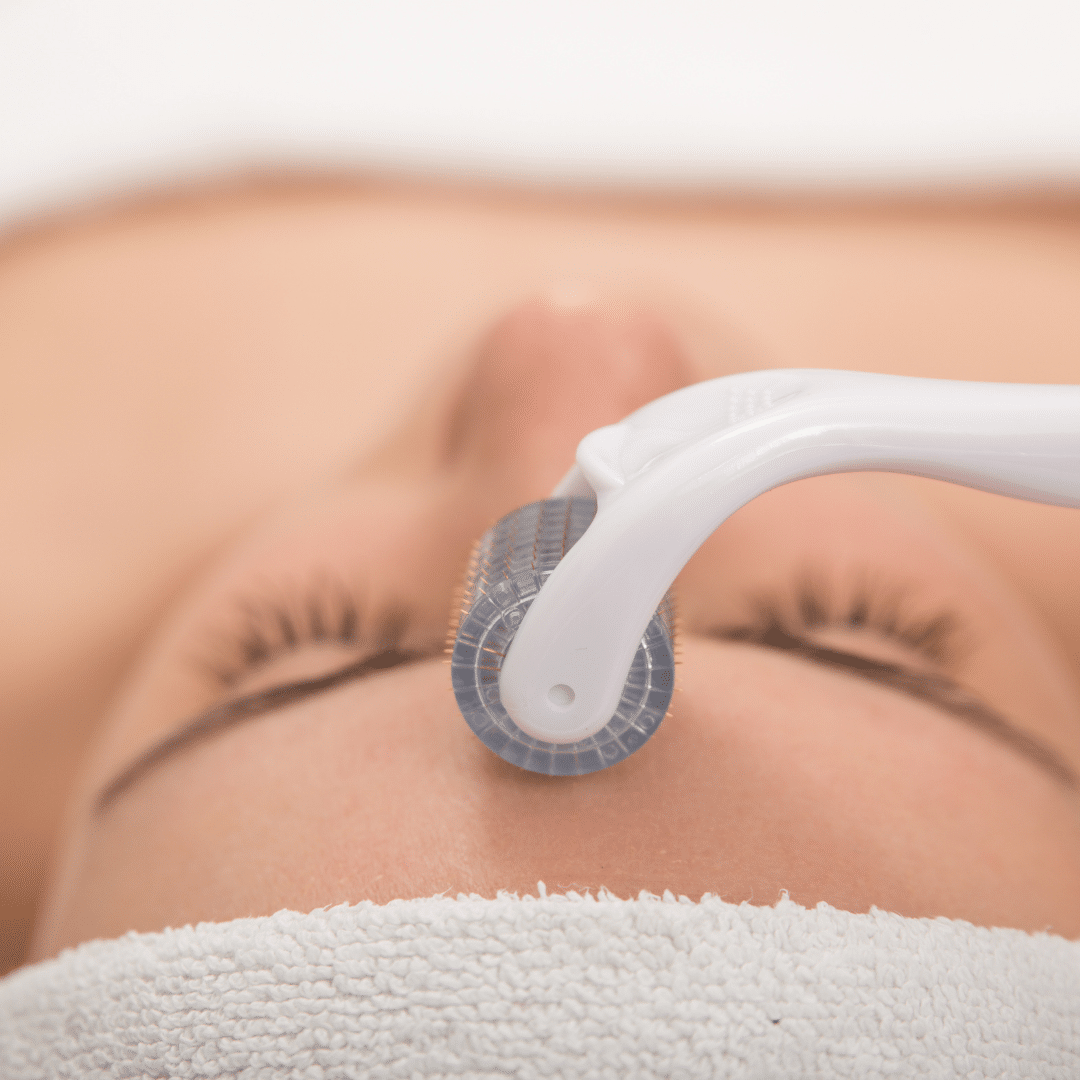 You may find yourself in a position where you want to treat your face wrinkles or acne but you don't want an invasive treatment like a face lift. Lucky for you, there is a non-invasive treatment that has been around for years called Collagen Induced Therapy. Many are skeptical of this treatment and wonder if it really gives you the flawless results that many claim to receive.
Let's break down what this treatment consists of and if it actually works….
What is it?
Collagen Induction Therapy (CIT), also known as medical skin needling or micro-needling, is a minimally-invasive skin rejuvenation treatment designed to improve the appearance of fine lines and wrinkles as well as scars on the face and body. The treatment uses tiny needles or micro-needles on a medical-grade roller that is moved over the skin to create tiny, evenly-spaced puncture wounds on the skin. This process stimulates the body's natural collagen production by generating a wound healing response. The roller used is much like a fine tattooing needle, so should cause minimal trauma when creating the microscopic punctures in the skin. However, topical local anesthetic can be used to minimize discomfort. By damaging the skin, you encourage the body to produce new collagen and elastin, which helps it thicken and 'plump up'. The procedure can be performed on the face and body.
Who is a candidate?
The treatment works for all skin types, unlike some laser or chemical peels procedures. If you have any of the following concerns, you may be a candidate for Collagen Induction Therapy:
Premature ageing
Skin Laxity
Lines and wrinkles
Scarring from acne, chicken pox, injuries or surgery
 Are there any risks?
 Risks and complications with this treatment are minimal but can include:
Scab formation
Flaking or dryness of the skin
The appearance of white spots, known as milia
The appearance of dark patches on the skin, known as hyperpigmentation
 An outbreak of cold sores in previous suffers
Any complications with this treatment are rare and can be easily resolved in most cases.
Will I see results?
After Collagen Induced Therapy, your skin works fairly quickly to rejuvenate new tissue. In theory, you should see results within a couple of weeks.
To maintain the results of your treatment, you'll need multiple sessions. Your doctor will advise you on the best plan of action based on your individual goals.
According to realself.com 80% of the people who have had the treatment say it's worth it and report the majority of their wrinkles/acne being gone.
In conclusion Collagen Induced Therapy is great for those looking for a non-invasive and affordable option. Say goodbye to your wrinkles and hello to beautiful skin!
Call 860.761.6666 or click the button below to book your Collagen Induced Therapy treatment.
Vivesse is a medical spa in Bloomfield, Connecticut dedicated to bringing the most up-to-date cosmetic medical spa treatments to the Hartford area including the communities of Avon, West Hartford, Simsbury, South Windsor, Hartford & Manchester. We provide everything from
Botox
and
Juvederm
to
Hydrafacials
and
laser skin resurfacing
and
skin tightening
. Vivesse is led by
Dr. Lori Greenwald
, who is recognized as one of the best surgeons in the country by both Money Magazine and the Consumer's Research Council of America and is recognized as an Alma Laser Luminary for laser therapy.