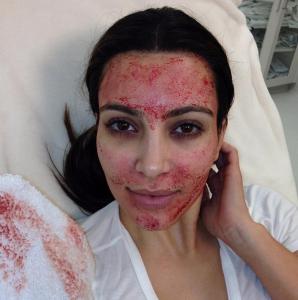 The Vampire Facial, otherwise known as a PRP (platelet-rich plasma) Facial, has been widely debated ever since Kim Kardashian West underwent the procedure during an episode of the Keeping Up with the Kardashians.
In this post I will share the benefits of getting a vampire facial and what the treatment consists of.
So what exactly is the Vampire Facial?
The Vampire Facial is the best know treatment in the revolutionary approach to skin care and rejuvenation that's known as Regenerative Medicine. Rather than using store bought products, lotions and potions that are made at a factory, "Regenerative medicine is the harnessing or management of the body's own natural potential to repair, restore and rejuvenate damaged or aging cells and structures to a more healthy and youthful state. "- Regenerative Medicine & Biologics Institute.
That's right – Regenerative Medicine uses the natural products that your body makes to return you to a state that your body hasn't known for years.
The Vampire Facial uses your own blood to help promote healthy activity in your skin cells. The procedure begins with the painless drawing of your blood which we then run through a centrifuge to isolate a liquid fraction of your blood that's called plasma. This plasma is platelet rich and has over five growth factors. It's called Platelet Rich Plasma or PRP.
You will then undergo Microneedling where we make multiple microscopic punctures in your face's skin. We then paint the plasma over your face. The PRP penetrates deep into the skin through the microscopic perforations made with the Microneedling. The growth factors then work their magic deep in the skin.
As for recovery, it will take a few days before you're ready to go about your everyday activities. It's best to not apply any makeup until your skin has healed.
What's great about the Vampire Facial is that it uses Regenerative Medicine to improve your skin.
This field of Regenerative Medicine is new and exciting. More benefits include:
Improved healing and pain reduction: PRP therapies deliver growth factors to facilitate the healing of tissues in injured areas.
Enhanced Functionality: It increases collagen production. Collagen helps to make your skin look firmer and more youthful.
Faster Recovery: PRP speeds up the healing process from the Microneedling.
Are you a candidate?
Anyone with premature winkles, acne, acne scars, cellulite or who desires a fresher skin appearance is a perfect candidate. If you have a history of blood diseases, including clotting or bleeding disorders you should stay away from PRP treatment. The only risk involved with this procedure is slight bruising. The Vampire Facial is extremely safe, as it's your body's own blood being recycled.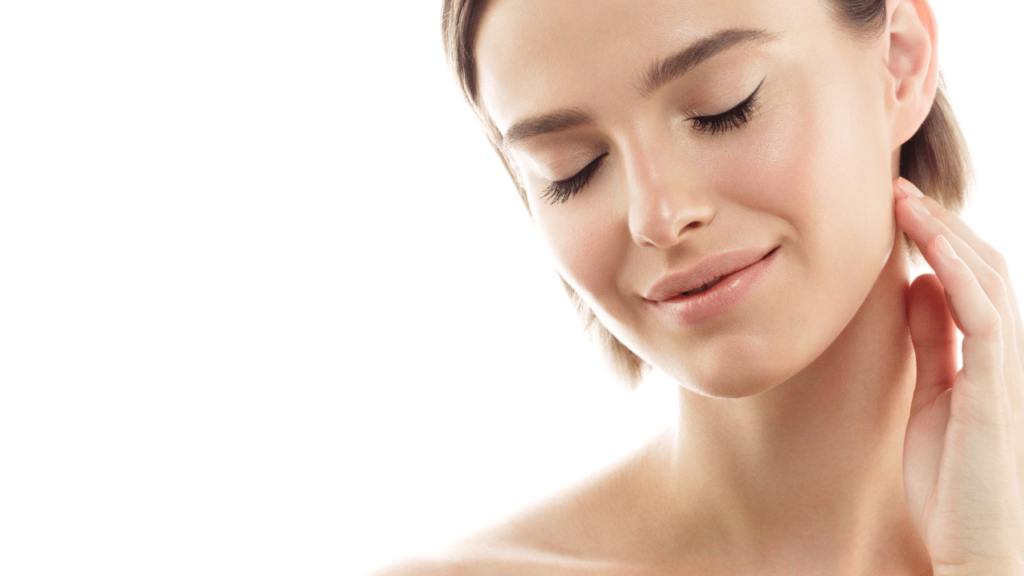 What are the benefits?
Smoother skin with a wrinkle-free, firmer texture
Removal of acne scars
Erasing of injury or surgical marks
Clearing stretch marks
Fresh, youthful, glowing skin
Improvement in the skin tone with a more even coloring
Erasing of pigmentation, sun spots, and dullness
It's virtually painless
Vampire Facials can give you youthful looking skin without going under the knife. According to realself.com 90% of the patients who got a Vampire Facial said it was worth it and claimed that not only was their skin glowing but it looked 10 years younger!
Do you think your skin would benefit from a Vampire Facial? Call 860.761.6666 for more information.
Vivesse is a medical spa in Bloomfield, Connecticut dedicated to bringing the most up-to-date cosmetic medical spa treatments to the Hartford area including the communities of Avon, West Hartford, Simsbury, South Windsor, Hartford & Manchester. We provide everything from Botox and Juvederm to Hydrafacials and laser skin resurfacing and skin tightening. Vivesse is led by Dr. Lori Greenwald, who is recognized as one of the best surgeons in the country by both Money Magazine and the Consumer's Research Council of America and is recognized as an Alma Laser Luminary for laser therapy.