Peptides: The Skin Cell Messenger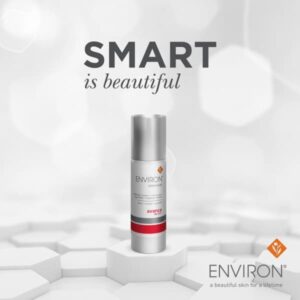 The most powerful rejuvenating skin agents you can implement in your skin care routine are topical vitamins A and C, peptides, growth factors, and antioxidants. Peptides are protein fragments or chains of amino acids and should play a vital part in your regimen because they have the ability to stop or greatly reduce the natural dissolution from both photoaging and chronological aging. What is interesting is how peptides are closely linked with growth factors—peptides actually have the ability to stimulate cells to produce more growth factors. Face candy at its finest! Effective skin care should be a multipronged approach that uses primarily vitamins to regulate cellular activity and then a steady dose of peptides to increase growth factor function.
Peptides can wear many faces: some treat cancer; others address hormone disorders; and a plethora of them rebuild collagen and transform the skin. Peptides are quite unique, in that they function by sending messages between skin cells: the keratinocyte cells speak to the fibroblast cells to produce more collagen, elastin, and hyaluronic acid.  Some peptides cannot penetrate the top layer of the skin, which means having a tool, such as, a cosmetic needling device becomes extremely valuable when trying to get the most effective and quickest results.
Any product can say it has peptides, but are they well formulated? Do they have effective penetrant enhancers? And, are they being stored properly? Packaging matters: Look for opaque, air-tight containers that are medical grade. Keep in mind, clinical grade skin care has the ability to repair damaged DNA; over-the-counter products are quite limited in this respect.  Also, look for a multifaceted approach to skin care; when vitamins, peptides, and antioxidants are used in a synergistic manner, coupled with micro-needling, the results are much more compelling.
Veritas,
Jodi Daniels, Medical Aesthetician
Vivesse is a medical spa in Bloomfield, Connecticut dedicated to bringing the most up-to-date cosmetic medical spa treatments to the Hartford area including the communities of Avon, West Hartford, Simsbury, South Windsor, Hartford & Manchester. We provide everything from
Botox
and
Juvederm
to
Hydrafacials
and
laser skin resurfacing
and
skin tightening
. Vivesse is led by
Dr. Lori Greenwald
, who is recognized as one of the best surgeons in the country by both Money Magazine and the Consumer's Research Council of America and is recognized as an Alma Laser Luminary for laser therapy.