Growth Factors: The Essential Treatment for Aging Skin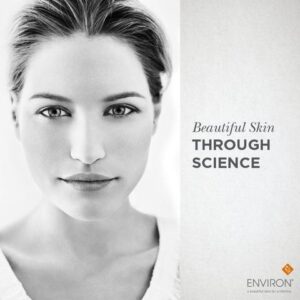 The single most important ingredient to use on your skin is vitamin A. Think of vitamin A as the "great normalizer." What is your skin concern: wrinkles, pigmentation, sun damage, acne, laxity, dry skin or even sensitive skin? This single, active ingredient can create normal, healthy skin that continues to look younger and more beautiful as the clock continues to tick. Using a step-up system, the skin can gradually become acclimated to higher levels of vitamin A without compromising the integrity of your protective barrier.
Gone are the days of experiencing a retinoid reaction with vitamin A: dry, red, peeling skin. Using a slower approach with lower levels of vitamin A allows your skin cells to build enough vitamin A receptors to receive increased amounts of this vitamin. Think of vitamin A receptors as parking slots in a parking garage; if there are not enough parking slots for the cars, then a traffic jam is likely to happen. This is exactly what happens with vitamin A when there are not enough receptors to receive the increased amounts of vitamin A that you are applying to your skin. This is called a retinoid reaction, which results in irritated, inflamed skin. No wonder so many people don't experience the full effect of this wonderful vitamin; they stop too soon because of the unfortunate side-effects. When you start with a lower dose, and it is in a fat-soluble form, your skin has ample time to build enough receptors, and is less likely to become irritated.
Vitamin A should be used both morning and evening; however, vitamin A in the forms of retinol and retinoic acid should only be used at night because the sun negates the effects of this form of vitamin A and will make your skin more sensitive to the sun. It is imperative that you use a fat-soluble form of vitamin A in the morning, as the sun immediately degrades your vitamin A storage, making you more susceptible to aging and sun damage.
In part 2, I will discuss the transformative and regenerative effect vitamin A has on the skin. Stay tuned!
Veritas,
Jodi Daniels, Medical Aesthetician
Vivesse is a medical spa in Bloomfield, Connecticut dedicated to bringing the most up-to-date cosmetic medical spa treatments to the Hartford area including the communities of Avon, West Hartford, Simsbury, South Windsor, Hartford & Manchester. We provide everything from
Botox
and
Juvederm
to
Hydrafacials
and
laser skin resurfacing
and
skin tightening
. Vivesse is led by
Dr. Lori Greenwald
, who is recognized as one of the best surgeons in the country by both Money Magazine and the Consumer's Research Council of America and is recognized as an Alma Laser Luminary for laser therapy.