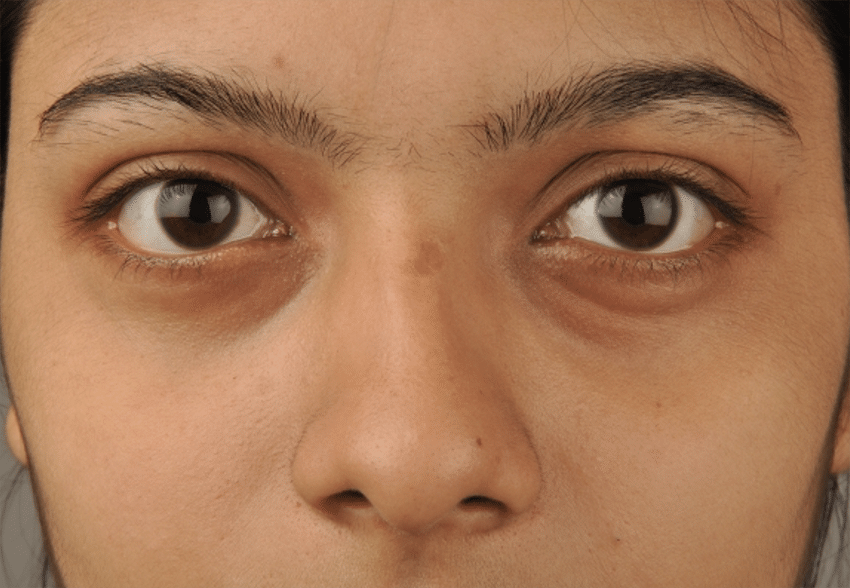 So, you have dark circles under your eyes – join the club.  They make you look like you haven't had enough sleep. But, even after a good night's sleep, they're still there.  You can have beautiful skin on your face, but those raccoon eyes are going to draw all the attention. It seems like everyone's got them. No amount of serum or color corrector makes them go away.
How many times have you Googled this problem? If you have, then you probably found out that genetics (thanks, Mom) is the main culprit. The skin under your eyes is the thinnest skin in your body. Genetics can make it even thinner. When the skin is thin or translucent, the underlying muscle and veins show through making the skin look dark. No amount of sleep is going to make that better.
You could try prescription retinoids or expensive serums and creams. Even a cold compress might give some relief. It works by causing the veins under your eyes to flow less, so there's less blue to see through the skin.
But we have a natural remedy all the way from India. Give it a try. If it works, great. If not, try the more expensive remedies. It's a lotion made of aloe vera gel, vitamin E and wild turmeric. Here is how you make it.
Recipe
Aloe vera gel – 2 tablespoons
Vitamin E – 2 capsules opened up and poured in
Wild Turmeric powder – 1 pinch
Mix thoroughly until it forms a homogeneous yellow paste
Apply the paste with a brush around your eyes
Leave it on for thirty minutes
Wipe clean
Repeat for seven days, and it may just cure those dark circles under your eyes. If it works and the dark circles come back, just repeat the treatment for another seven days. One word of warning – it may leave your skin with a yellowish tint. Plenty of skin cleanser and water will get rid of the pigment.
Why might this concoction work? First, turmeric has anti-inflammatory properties that lead to less puffiness. It also lightens the skin. Second, aloe vera gel counteracts tyrosinase which leads to melanin production and dark skin. Aloe vera gel also hydrates the skin, making it plumper so that it's not so thin.
Lastly, Vitamin E helps to regenerate new skin cells and can lighten brown spots.
Of course, this wouldn't be a Vivesse post if we didn't tell you a technological repair for dark circles.  Some people have dark circles because they have a depressed tear trough. The tear trough extends diagonally from the inner corner of your eye to the cheekbone. If it's sunken, it can throw a shadow under your eye. Injection of fillers into the tear trough will cure the shadow and, poof, the dark circles are gone.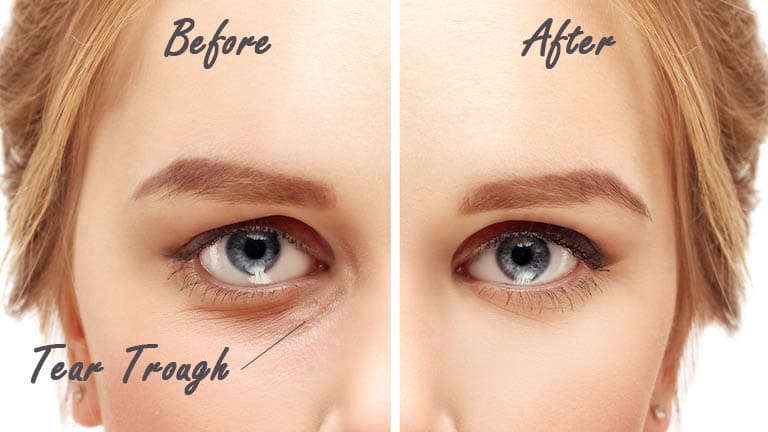 So, best of luck with those raccoon eyes. If this natural remedy doesn't work and concealer doesn't work then make an appointment and come in to see one of our aesthetic specialists at Vivesse Med Spa.
About Vivesse Med Spa
Vivesse is a medical spa in Bloomfield, Connecticut dedicated to bringing the most up-to-date cosmetic medical spa treatments to the Hartford area including the communities of Avon, West Hartford, Simsbury, South Windsor, Hartford & Manchester. We provide everything from Botox and Juvederm to Hydrafacials and laser skin resurfacing and skin tightening. We are one of the only skin care facilities in Hartford to offer Plasma Facial with PRP (Microneedling). Vivesse is led by Dr. Lori Greenwald, who is recognized as one of the best surgeons in the country by both Money Magazine and the Consumer's Research Council of America and is recognized as an Alma Laser Luminary for laser therapy.