What About Your Fall Skin Routine?
It's that time of year again where the days begin getting shorter and temperatures begin to gradually drop. Cinnamon and pumpkin spice aromas fill the air as the leaves begin changing colors and dance slowly in the wind. The kids are back to school and your life is slowly falling back into its normal routine.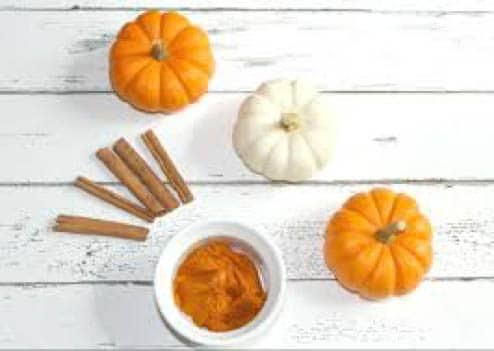 With the cooler months on their way it is time to begin transitioning your skin from summer to fall. If you have been a SPF rebel this summer, chances are you might have some left-over pigmentation. Your pores might seem a bit larger and are in need of a deep cleaning. A great way to say goodbye to summer skin is by starting the season with a facial!  
Here are five beauty tips to help you fall in love with you skin this fall:
STAY MOISTURIZED!
The outermost layer of your skin consists of a barrier that works to protect the deeper layers of your skin. It functions by locking in moisture and overall protects your skin from environmental damage. Having an effective moisturizer during the cooler months is essential to maintaining healthy skin. I suggest choosing a moisturizer that is packed with nutrients that will help improve the function of your skins barrier. Look for ingredients like fatty acids, lipids, ceramides, peptides, and hyaluronic acid to help balance the bitterness of the oncoming cooler weather. If you prefer the light weight feel try using a thicker moisturizer at night.
CONTINUE USING YOUR SPF
Although most of us will be preparing for hibernation soon, the sun is shining year-round! It is still super important to continue protecting your skin from the sun.
INVEST IN A HUMIDIFIER
As the humidity levels drop you may start to notice more dryness within your skin. Having a humidifier in home can help replenish moisture levels and lessen dry skin. With cold and flu season leering in the very near future a humidifier can also help alleviate respiratory symptoms. Try adding a few drops of essential oil to your humidifier for a more diffused essence. I personally enjoy using eucalyptus and peppermint (especially around the Holiday months).
TRY A CHEMICAL EXFOLIATOR
A great way to welcome fall would be trying a chemical peel. Using a chemical exfoliator is really going to help you rid of dead skin, lighten pigment, and smoothen texture. This process works to increase cell turn over giving you newer, healthier, younger skin.  Before you begin to tell me that you don't have the down time, or the idea of scaling away like an aging snake doesn't appeal to you, I suggest you try a light superficial chemical peel first. They work by gently absorbing lifeless layers of skin also enabling product to penetrate deeper.
If the idea of a chemical peel still doesn't suit you, embrace fall and try products that contain pumpkin. Pumpkin contains gentle enzymes packed with high levels of vitamin A & C.  They promote healing, stimulate collagen and combat inflammation. A "Pumpkin Peel" might be just what you need!  Pumpkin peels are very gentle on your skin and are known for healing the skin, controlling oil production, calming acne, and stimulating collagen.  Pumpkin peels are some of my favorites because my skin is always left refreshed, hydrated and glowing!
I hope these tips encourage you to try a few new things this fall. I promise your skin will thank you!
Qiyya Reed
Medical Aesthetician
Vivesse is a medical spa in Bloomfield, Connecticut dedicated to bringing the most up-to-date cosmetic medical spa treatments to the Hartford area including the communities of Avon, West Hartford, Simsbury, South Windsor, Hartford & Manchester. We provide everything from
Botox
and
Juvederm
to
Hydrafacials
and
laser skin resurfacing
and
skin tightening
. Vivesse is led by
Dr. Lori Greenwald
, who is recognized as one of the best surgeons in the country by both Money Magazine and the Consumer's Research Council of America and is recognized as an Alma Laser Luminary for laser therapy.