A Medical Facial in the Summer: Is it a Waste of Money?
Wow, it's been a hot summer.  With all that sun, you may be wondering just how much damage am I causing to my skin. The answer is a lot, even with sunblock.  Is there anything that you can do that will save your skin from becoming a facial prune?
The perfect answer is Vivesse's new Summer Enzyme Facial.  This isn't just a massage of your face, nice as that may be.  It's a specially chosen combination of facial enzymes that target sun damage.  And you get a massage, too.
It's the enzymes that are the secret ingredient
The sun can parch your face, leaving you with dead flaky skin.  One of the essentials of restoring your skin's vitality is to get rid of the layer of dead cells.  That's called exfoliation.  The layers underneath replace the dead layer with healthy skin cells. Enzymes are perfect for cleansing and exfoliating your skin! When placed on your skin, enzymes dissolve the keratin protein (glue) in between cells so that dead skin sheds.  
In the summer you must use products that aren't acidic. Acids cause more damage to sun-damaged skin.  That's just what you don't need.  The enzymes we use for the Summer Enzyme Facial are specially chosen for their low acid content.
One of the greatest advantages of using enzymes in skincare is that they are all-natural. They are derived from fruit.  You can't get more natural than that.  You will get enzymes from papaya, pineapple, blueberry, kiwi, and pumpkin. Not only are they effective, but they smell lovely when applied to your skin.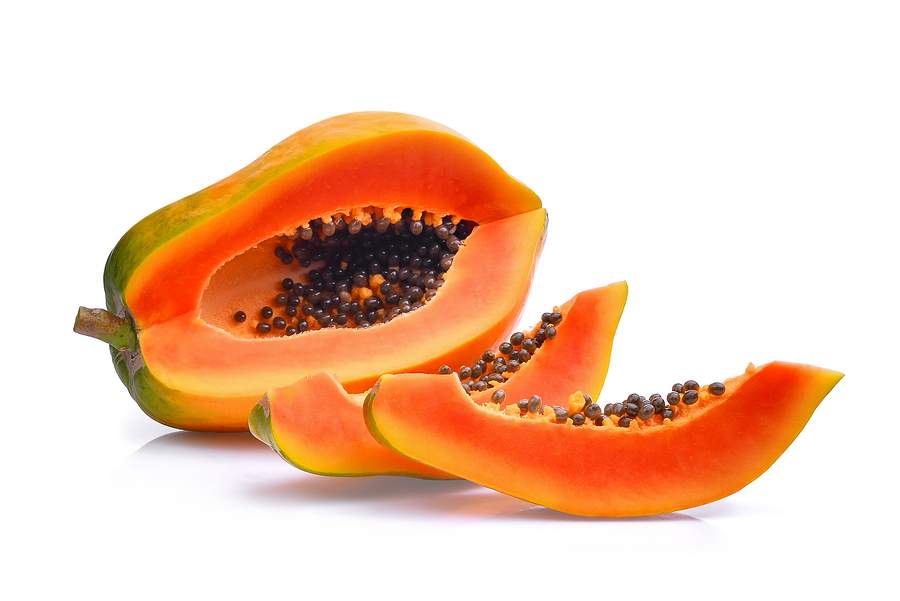 But, I haven't told you the most important effect.  I'm sure you've heard of free radicals.  These are damaging chemical products that are released into your skin, especially from sun exposure.  Enzymes scavenge (pick up) free radicals and prevent the long-term damage of these very toxic chemicals.
So, enzymes are your skin's care super ingredients.  They help exfoliate.  Plenty of skin care treatments do that.  But they also play an active role in cellular rejuvenation. They improve the absorption of other skin-care products. And, they get rid of free radicals.  So, if your focus is hydration, anti-aging, pigment, or problematic skin, enzymes will help.
So, the answer to your question is yes; you should get a facial in the summer time.  Not only does it make you feel better, but it counteracts all those nasty effects of sun damage, especially those free radical beasties.
Here's a few details. These enzymes are good for all skin types. It's best to have a series of Summer Enzyme Facials.  Remember, sun exposure and damage are continuous problems all the way through September and early October. 
Skin Tip
Ingesting enzymes is also super beneficial for gut health as they help with digestion and decrease inflammation. During the summer months, I enjoy infusing my water with fruit for added antioxidant and enzyme boost.
For brighter, hydrated skin, I like to add cucumbers and mint leaves and let marinate overnight. Remove added ingredients within 24hrs, and you can drink the infused water up to three days.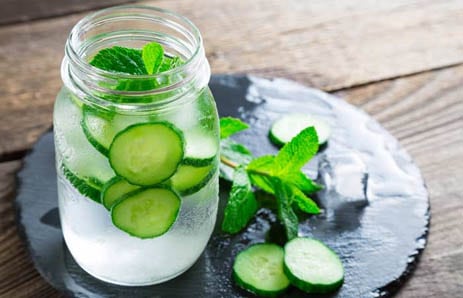 Essentially, this is something that I like to have fun with. So whenever I do have the chance, I cocktail whatever fruit is available and infuse my water for added taste, gut, and skin health.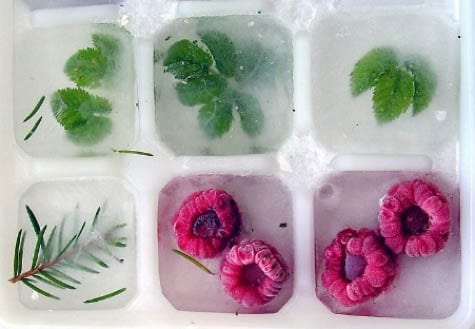 Another fun way to stay cool this summer is to infuse ice cubes by freezing the fruit within. Try it out, and see what works best for you!
Taqiyya Reed, Medical Aesthetician
Vivesse is a medical spa in Bloomfield, Connecticut dedicated to bringing the most up-to-date cosmetic medical spa treatments to the Hartford area including the communities of Avon, West Hartford, Simsbury, South Windsor, Hartford & Manchester. We provide everything from
Botox
and
Juvederm
to
Hydrafacials
and
laser skin resurfacing
and
skin tightening
. Vivesse is led by
Dr. Lori Greenwald
, who is recognized as one of the best surgeons in the country by both Money Magazine and the Consumer's Research Council of America and is recognized as an Alma Laser Luminary for laser therapy.