Have You Checked on Your Skin This Summer?
Hi everyone,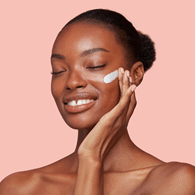 We all have busy schedules. However, prepping for sun exposure is very important – for many reasons. As beautiful as the sun is, it has very damaging effects on the skin. The sun is the number one cause of skin damage and skin cancer, so it is important to protect your skin year-round.
The sun emits two forms of ultraviolet rays – UVA and UVB. UVA reaches into the deeper layers of your skin, forms pre-cancerous cells, and causes photo damage. UVA rays pass through glass, and are present every day, even when it's cloudy. UVB rays cannot pass through glass, but cause sunburn and are linked to melanoma cancer. These types of rays are around between the hours of 10 AM and 4 PM.
Sun exposure depletes hyaluronic acid levels, collagen, and elastin that you work so hard to maintain. It lessens the laxity of your skin, causing it to be less supple. Superficial lines form and mature into fine lines and wrinkles. If that wasn't bad enough, the sun also causes dehydration and sensations of skin tightness. Sun exposure worsens the pigmentation in your skin causing age spots, another sign of aging. 
Heat in the summer causes the skin to be more prone to inflammation – furthering capillary damage, and worsening skin conditions like rosacea. 
It is important to be ahead of the sun's damage by incorporating the appropriate products into your regimen. With the correct skin care you will protect and hydrate your skin, slowing down the aging process dramatically. There are a variety of sunscreens available – both physical and chemical:
Physical sunscreens are natural mineral based. They contain high percentages of zinc oxide and titanium dioxide that help block the suns harmful rays.
Chemical sunscreens contain chemical filters like oxybenzone or octocrylene. It works by forming a protective layer over your skin to absorb and deflect ultraviolet rays before they penetrate your skin.
Sunscreens should be applied every two hours. With the use of a daily antioxidant, your skin is further protected against both UVA and UVB rays. Antioxidants work to repair and correct skin that has been damaged by natural and environmental stressors.
Another staple in your skin care regimen year-round should be hyaluronic acid. You may think I am crazy for applying an acid to my skin year-round. However, hyaluronic acid is not an acid! It is water-based and replenishes hydration by penetrating into the deeper layers of your skin to assist your cells in holding 1,000 times their weight in water. Hyaluronic acid is a naturally produced substance in your body, which, unfortunately, diminishes with age. The gradual decline in hyaluronic acid levels causes a loss in hydration, volume, plumpness, firmness and elasticity.
Summertime Tips
1. Always wear a hat to shield your skin from the sun's harmful rays.
2. Wear fewer cosmetics. Let your skin breathe. Cosmetics attribute to excess oil build up, trapping dirt and debris and clogging your pores.
3. My go-to is always a tinted physical SPF with high levels of zinc oxide and titanium dioxide.  
4. Calm inflamed skin by putting masks and eye serums in the fridge 20 minutes prior to use. the 
5. A fun DIY trick I like to do is apply chilled cucumbers or green tea bags to my eyes while relaxing.
6. And don't forget to protect your hands, they too will show the signs of aging.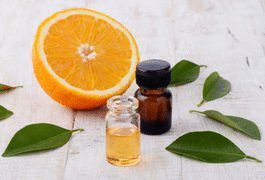 Remember, in-home regimens are much more effective when reinforced with in-office treatments. 
Book a complimentary consultation with anyone from our aesthetics team to assess your skin, your skin care regimen and identify your summertime needs!
Enjoy the beautiful weather,
Qiyya
Vivesse is a medical spa in Bloomfield, Connecticut dedicated to bringing the most up-to-date cosmetic medical spa treatments to the Hartford area including the communities of Avon, West Hartford, Simsbury, South Windsor, Hartford & Manchester. We provide everything from
Botox
and
Juvederm
to
Hydrafacials
and
laser skin resurfacing
and
skin tightening
. Vivesse is led by
Dr. Lori Greenwald
, who is recognized as one of the best surgeons in the country by both Money Magazine and the Consumer's Research Council of America and is recognized as an Alma Laser Luminary for laser therapy.